Naples Chiropractor
Welcome to Hiler Chiropractic & Neurology. We proudly serve the Naples area with comprehensive Chiropractic, Physical Medicine, and Regenerative Medicine services since 1998. Our office strives for excellence and we are consistently furthering our education and techniques to improve the care you receive in our office. Whether you suffer from chronic pain, are recovering from an injury, or are seeking overall improved health and performance, we have the skills and experience to help you work toward your goals.
If you are looking for a chiropractor to treat bulging discs and/or herniations, neck or back pain, spinal misalignment and correction, sciatica, neuropathy (numbness and/or burning and pain in feet and hands), you have found the right place for your health care needs.
We have comprehensive programs if you sustained injuries in a Auto Accident or at Work, or if you have Peripheral Neuropathy, Balance Disorders, Scoliosis, or need VAX-D Spinal Decompression Treatments. To learn more about the many health benefits of chiropractic, please explore our website to learn more about us and call our office to schedule a consultation.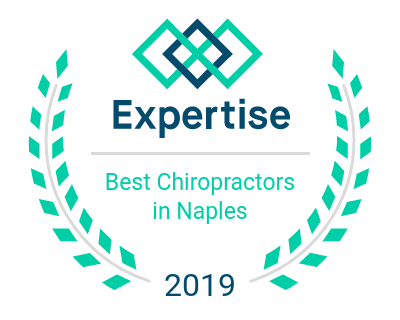 Full Range of Chiropractic Care
When you work with us, you can be sure that we are equipped to diagnose and treat a wide range of conditions that include:
Severe neck & back pain
Shoulder, elbow, or wrist pain
Hip, knee pain treatment, ankle, or foot pain
Arm or leg pain, or numbness
Peripheral Neuropathy pain or numbness
Restless Leg Syndrome
Headaches, dizziness, vertigo, or balance problems
Disc bulge or herniation, sciatica, or stenosis
Auto Accident, Whiplash Injuries
One of the best things about visiting our office is that we have three highly skilled chiropractors, a nurse practitioner, and a medical doctor on staff. Dr. Hiler is a chiropractic neurologist. Dr. Hiler specializes in peripheral nerve conditions, vertigo, and balance disorders as well as focusing on orthopedic conditions.
If you are in need of a highly experienced chiropractor in Naples, FL, look no further than Hiler Chiropractic & Neurology Center. For more information or to schedule your initial consultation, call us today!
Comprehensive Chiropractic Care
Don't live with aches, pains and general discomfort! If you've got lower back pain, neck pain, mobility issues or chronic pain, it's time to book an appointment with a chiropractor in Naples, FL. Hiler Chiropractic & Neurology wants to help you feel better using proven chiropractic techniques. We get to the bottom of what's disrupting your life, treating the root cause instead of battling symptoms.
We're looking forward to introducing you to the benefits of chiropractic. Let us use our Chiropractic BioPhysics (CBP) approach to tailor every adjustment and treatment session around you! Whether we're correcting a severe spinal condition or helping you maintain your body, rest assured everything is individualized. Our care team includes three board-certified chiropractors, a medical doctor and a nurse practitioner!Schedule your chiropractic consultation today
Auto Injury Treatment
Even a minor fender-bender can have long-term consequences. Your car might be good as new in a few days, but what about your spine and soft tissue? Whiplash is a significant injury that can take days or weeks to manifest, and when it does, it can last for the rest of your life. It's important to visit a chiropractor in Naples, FL right after an accident. The right adjustments and soft-tissue therapies could be your first line of defense against chronic whiplash-related pain.
Our chiropractors work with you to assess things like range of motion and pain, tailoring treatments around your recovery. We aim to get ahead of the most common whiplash symptoms before they start to disrupt your life. Using high-tech equipment like radiological imaging, VAX-D decompression, trigger point injections and more, we strive to proactively prevent lingering whiplash injuries. Schedule a whiplash consultation today.
Massage Therapy
A massage isn't just a way to treat yourself—it's also a tool for healing your body. Those aches and pains aren't normal and you shouldn't have to live with them! Let Hiler Chiropractic & Neurology introduce you to the healing, soothing power of massage therapy. We're not only a chiropractor in Naples, FL, we're physiological experts dedicated to helping your body heal itself naturally. Massage therapy is a cornerstone of our practice.
We recommend massage therapy for ailments like back spasms, muscle cramps, chronic pain, stress-related tension and much more. Our trained massage therapists can work your back, shoulders, arms, hips, neck and anywhere else you're experiencing discomfort. Schedule a massage therapy appointment today.
Ocean Float Room Therapy
Sometimes you just need to give your muscles and joints a rest. What better way to soothe and reinvigorate them than to take away the stress of gravity? Our ocean float room makes you feel weightless, so your body can focus on relaxing and repairing itself. You'll float placidly on the surface, effortlessly calm as the weightlessness and Epsom salts give your body the reprieve it desperately needs.
From arthritis to PTSD, mental to physical stressors, floatation therapy is a great way to relax and reset, giving yourself a much-needed break from the many stimuli of the world around you. It's a completely safe, totally relaxing process we advocate for anyone! Schedule a float therapy session today.
Scoliosis Treatment
If you're living with scoliosis, you already know how painful and disruptive the condition can be. It's nearly impossible to live a normal, pain-free life without the help of chiropractors in Naples, FL. At Hiler Chiropractic & Neurology, we take an aggressive approach to scoliosis treatment—one that goes beyond bracing and waiting for the problem to correct itself.
Through a combination of bracing, adjustments, therapies and traction, we strive to realign your spine. We aim to stop the progression of abnormal spine curvature and plan out an adjustment schedule that restores the integrity of proper spine health. Our chiropractors are here to assist you in moving beyond your scoliosis—from adjustments, to exercises, to nutrition and whatever else it takes for you to be well. Schedule a scoliosis treatment appointment today.
Spinal Decompression Therapy
Gravity takes a toll on your spine each and every day. So does rigorous standing, bending, twisting, moving and more. It's a lot for your spine to handle and sometimes, problems arise. Bulging discs, sciatic pain, neck stiffness and more are all conditions that can show up without warning and linger for years. If you're living with any of these chronic conditions or others like them, it's time to explore spinal decompression therapy.
Through traction and our state-of-the-art VAX-D spinal decompression treatment, we alleviate the pressure on your spine. Not only does it help you feel better, it allows our chiropractors to make adjustments that help heal your spine. It's a painless way to take a load off your spine and make sure it's getting the adjustments it needs. Schedule a spinal decompression appointment today